Successfully added BBQ Pulled Chicken to your cart
Our Head Pit Master - Tim Keegan, Recommends
Review Summary
(Based on 6 Reviews)
Overall Rating:4.7/5.0
Reviews
Loved it!
Cynthia Bosotin wrote on Sep 12, 2021:
Normally, we order burnt ends, but the pulled chicken was a free promotional add-on. We loved it! Great flavor! We would now consider ordering it.
ELN
John and Elaine Nelson wrote on Aug 30, 2021:
We ordered again because the chicken was free and we wanted to try it. It was very good and really made good pulled chicken sandwiches. And besides, we needed more bar -b- que sauce.
Great Food
joe - diane mcdevitt wrote on Aug 21, 2021:
Easy to prepare, excellent flavor
What a Treat!
Kristen wrote on Mar 6, 2021:
We really enjoyed the BBQ Pulled Chicken. The flavor was great and the care involved with shipping, and the easy to follow instructions made it a real treat. Thank you!
Decent For Sandwiches!
JE wrote on Mar 1, 2021:
The flavor is pretty darn good... The level of salt seems inconsistent though, as we've gotten one that's saltier than the previous. It's great for a family of three for BBG chicken sandwiches dinner!
Our Valentine's Day Sale Order
STEVEN PETITO wrote on Feb 24, 2021:
Good Stuff!
Customers Who Ordered BBQ Pulled Chicken Also Enjoy...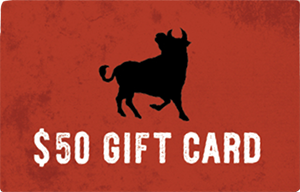 THE PERFECT GIFT FOR ANYONE!
Redeemable at the restaurants, online orders, and catering orders.