Successfully added BBQ Pulled Pork to your cart
Our Head Pit Master - Tim Keegan, Recommends
Review Summary
(Based on 15 Reviews)
Overall Rating:4.9/5.0
Reviews
Delivery/quality of food
Stacey Gilmore wrote on Sep 10, 2021:
Amazing! We sent a meal to our son who is a college football player out of state. It was filling, delicious and right on time! He enjoyed this very much after the 1st game of the year.
Shipped to my house in Illinois.
Robert Witek wrote on Jul 1, 2021:
Very delicious, tender ordered 4 pounds, and down to the last one. So looking to place another order. Pulled pork showed up frozen and packaging was great.
Tasty
bonni haslem wrote on Mar 14, 2021:
Always tasty and packaged well
So Yummy!
Kristen wrote on Mar 6, 2021:
The pulled pork is delicious and we all enjoyed it. The flavor was great and the care involved with shipping, and the easy to follow instructions made it a real treat. Thank you!
Great Product!
DONNA WILLMAN wrote on Feb 28, 2021:
Absolutely delicious!!
BBQ Pulled Pork
Michael Coffey wrote on Feb 14, 2021:
I would reorder again; it should have had a tad more BBQ sauce mixed in it.
Highly recommended
Jannie Roofe wrote on Dec 21, 2020:
Happy to have a taste of Kansas City bbq. Delivered right to doorstep...highly recommended.
Great Product!
Donna Willman wrote on Dec 19, 2020:
The barbecue is delicious !
Happy gift
Jo Boehr wrote on Dec 19, 2020:
I sent to my brother who is battling cancer. It made him so happy & he said it was wonderful.
Pleased As Punch
Jacqueline P Nelson wrote on Aug 30, 2020:
I had never liked Pulled Pork prior to trying Jack Stack Barbecue's Pulled Pork. I had tried pulled pork from many other reputable restaurants in the past. Jack Stack's is just simply the best. What beautiful Pulled Pork sandwiches!! My grandchildren are the World's pickiest eaters but love sandwiches made from this Pulled Pork, even my 8 year-old granddaughter who hates all meat. The flavor, moistness, just the right amount of seasoning are all amazing. I can't wait to replenish my stock.
Amazing
Andrea Rodriguez wrote on Aug 11, 2020:
The pulled pork is amazing!
Owner (100%, WBENC certification)
Diane Graham wrote on Aug 10, 2020:
All Jack Stack products were delicious!
Pulled Pork Perfection!
Carol Holm wrote on Jul 21, 2020:
The pulled pork was very easy to prepare and tasted absolutely delicious!
outstanding experience
jack forsyth wrote on May 24, 2020:
The pulled pork was outstanding in every way.
Just Right
Robert Travis wrote on Aug 19, 2019:
The sauced Pulled pork is great ! Just the right amount of sauce and great lean pork.
Customers Who Ordered BBQ Pulled Pork Also Enjoy...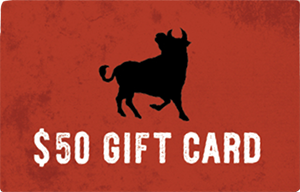 THE PERFECT GIFT FOR ANYONE!
Redeemable at the restaurants, online orders, and catering orders.