Successfully added Poor Russ BBQ Mix to your cart
Our Head Pit Master - Tim Keegan, Recommends
Review Summary
(Based on 3 Reviews)
Overall Rating:4.7/5.0
Reviews
Best mixed BBQ on earth.
randall h. elam wrote on Feb 13, 2021:
Lean flavorful, easy to cook, dry or in BBQ sauce. Add to other meats for outstanding non-greasy sandwiches.Yum!
Online Christmas Order
Jack Martin wrote on Jan 5, 2021:
The Poor Russ meat was outstanding. The burnt ends were very good. The cheesy potato bake wasn't anything like what you get in the restaurant. Love Jack Stack
Poor Russ BBQ Mix
Carl Lewis wrote on Apr 20, 2020:
Your Jack Stack Poor Russ Barbecue Mix is Fantastic.
Customers Who Ordered Poor Russ BBQ Mix Also Enjoy...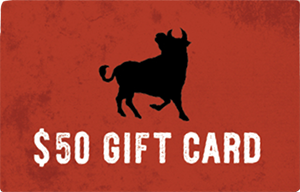 THE PERFECT GIFT FOR ANYONE!
Redeemable at the restaurants, online orders, and catering orders.