Successfully added Pride of the Pit to your cart
Our Head Pit Master - Tim Keegan, Recommends
Review Summary
(Based on 34 Reviews)
Overall Rating:4.9/5.0
Reviews
Amazing
Audresha Wilson wrote on Sep 20, 2021:
I want to thank Jackstack bbq for the amazing barbecue. This was sent to my Mom who lives in Houston for an early birthday gift and EVERYONE loved it!!!!!!!!! I will definitely be ordering from JS in the future. Awesome!!!!!!!
Memories
Lea Jewelll wrote on Jun 28, 2021:
I ordered Jack Stack BBQ for my husband for Father's Day. It was delivered on time. We followed the heating instructions and were taken back to our only visit to Jack Stack some 10 years ago. It was amazing! We sat there enjoying the food remembering our visit with my Grandparents, who are no longer with us. Great memories. The only thing we didn't care for was our corn. I think it just wasn't our thing. Am recommending to family and friends.
Receiver of the BBQ package
MICHELE JAY BURKE-WILLIAMS wrote on May 17, 2021:
Very nice presentation of meal. The slab ribs were tasty with just the right amount of sauce. Some of the burnt ends were very tender while others were a bit too fatty. Loved the baked beans, different style than canned one from the supermarket. Cheesy corn dish was okay....just had an artificial taste. Was pleasantly surprised with the BBQ. While my husband and I like our BBQ sauce more with a vinegar quality, from NC, this BBQ was not too sweet. Other BBQ sauces from Midwest seem too sweet and too much tomato but this sauce was not overpowering with sweetness and had a nice tang and a bit of a smoked quality. Taking my time with the chocolate brownie. This brownie way too sweet and rich, can only take tiny bites as it seems like it is more a solid piece of chocolate than a brownie, but am not a big chocolate eater.....If you love chocolate, you will love the brownie.
What a great treat!
Julia Salmon wrote on May 11, 2021:
Arrived in Leesburg Florida, everything still frozen solid in 90 degree weather! Everything was great! Our friends got this for us as a thank you gift for staying with us, wanted to prove that KC BBQ is really the best!
Perfect!
Beth Fleer wrote on May 9, 2021:
Food arrived in Sarasota Florida when it was supposed to and it was so good! Ribs perfect, beans yummy and plenty for all. It was a great way for me to say thank you to my friends I was visiting.
Happy
Don Granato wrote on Apr 5, 2021:
Very good
Tasty BBQ - Super Bowl Feast
Robert Rocha wrote on Feb 15, 2021:
I'm originally from Kansas City, I ordered the Pride of the Pit package. My Texas guests loved the ribs, burnt ends, and the beans. Although the game didn't end in a Chiefs Victory, Jack Stack BBQ was a good reminder of why Kansas City BBQ is the best!
Outstanding
Andy McDiermon wrote on Feb 13, 2021:
Ordered the BBQ for the Super Bowl and was very pleased. The ribs and burnt end were fantastic! Thank you Jack Stacks!
Updated Review
Linda Pepper wrote on Jan 22, 2021:
I was originally not very happy with the Customer Service that never responded to my concerns that I sent via email regarding an order I placed for a Christmas delivery to my brother and wife, but upon contacting Customer Service again but this time by phone, it appeared that for some reason they never got my original email. Upon explaining my concerns again, Evan in Customer Service, immediately took care of the situation. I'm updating my review to let everyone know that they do indeed have a 100% satisfaction guarantee and they stand by it. I'm happy, my brother and wife are happy, and all is well. I will definitely order from them again and again.
Pride of the Pit
Antonio Artigues wrote on Jan 17, 2021:
The selection was great, my friends loved it! The only problem was that the items arrived one day late. We understand that the pandemic is making delivery of products (and supplies) difficult. However, nothing was lost and they had an excellent Sunday dinner. We will do it again. Good job!
EXCELLENT CHOICE
Sharon Roy wrote on Jan 4, 2021:
I purchased this combo for my family for Xmas in another state. My purchase was shipped complete and in time for my family to enjoy. They reported the BBQ selection with Beans was FANTASTIC! Their remarks: "The Burnt Ends were especially good and the ribs were to die for!" I will use Jack Stack again when wanting a special gift for my loved ones!
excellent customer support
Erik Moen wrote on Jan 4, 2021:
Not only was it great to have a taste of KC BBQ in Seattle, their product/shipping support was excellent.
Great
Paul Thomason wrote on Jan 3, 2021:
sent to my brother for Christmas, they enjoyed it very much.
Pride of the Pit
LuDell Smith wrote on Jan 2, 2021:
This was a gift, but reported back that it was great!
Made someone's day
Alan Olson wrote on Dec 28, 2020:
i sent this as a gift to a friend who grew up in KC but lives in Florida now. He said it was like tasting home.
Merry Meaty Christmas!
Gretchen Crumpacker wrote on Dec 27, 2020:
My daughter and son-in-law were absolutely thrilled to receive this box for the holidays. I was impressed by the rapid processing and shipping in this crazy COVID holiday season ... my last-minute gift arrived in plenty of time! A+ product and customer service.
Christmas 2020
Deanna Moeder wrote on Dec 26, 2020:
Sent this as a Christmas gift. My brother grew up in KC nut has lived in Dallas for many years. He says JackStack is still the best!
Holidays
Philip Butler wrote on Dec 26, 2020:
I've sent an order to family members for a few years now and they always are surprised and happy.
Delicious
KimT wrote on Dec 19, 2020:
Excellent quality...delivered early...everything was wonderful.
Very Well Received
Lawana Hesse wrote on Dec 13, 2020:
Sent to my Son-in-Law's family when he recently broke his leg. This was very well received by his wife and family as it freed her up from thinking about what to prepare for dinner during a difficult time. They sent photos as they enjoyed it immensely.
Great Food
Larry Myers wrote on Nov 29, 2020:
Jack Stacks is good BBQ. I mailed the sampler platter to my sister's family in CA. They enjoyed every bite and was asking for more. Great food and shipping is easy and ontime.
Pride of the Pit
RICHARD SCHOEGLER wrote on Oct 10, 2020:
Great combo of all the items we love. The ribs are cooked perfectly and the beans are the best. Saving the burnt end for a later date but we know how good they are. We lived in Kansas City for over 40 years and your BBQ makes us feel like we are back home. Will order again. Many thanks from Santa Fe, N.M..
Best Gift Ever
Jeanne Barnhill wrote on Sep 14, 2020:
I sent the Pride of The Pit to my Mom for Labor Day. She recently moved to Texas from KC and the BBQ down there just isn't the same. Needless to say, this was a huge hit! Thank you!
Jack Stack BBQ: Pride of the Pit
T.L. Claytor, Jr. wrote on Aug 16, 2020:
Excellent selection: superb taste, generous portions, quality packaging and timely shipment!
Taste of Home
Christopher Brown wrote on Jul 12, 2020:
Got this for my folks (who now live in Vegas) for the 4th of July and a belated father's day present. My dad said that my mom almost cried because it was so good and reminded her of home. I grew up eating bbq in Kansas City, and our family has long been involved in the scene since the '70s so when they say this it isn't given lightly. Worth every penny!
O.M.G and WOW, this was the Thank You note from the recipient
Karen Landis wrote on Jul 10, 2020:
To adopt the modern vernacular...OMG. That meal (those meals) blew any expectation I had clean out of the water. Every element was just amazing in terms of both quality and flavor. The burnt ends were so succulent, and trying to transfer the ribs from the pan to the plate was essentially an exercise in de-boning. The cheesy corn bake was easily the sleeper of the group and an instant hit, and the beans were a fascinating take on what I thought I've known about baked beans all my life. I can't wait to try the rub, but will ensure that it gets put on a cut of meat that is worthy of it. Thank you, Thank You, THANK YOU!
Yum yum yum
Madeleine Gomez wrote on Jun 28, 2020:
Everything soooooo delicious!
Mother's Day purchase
Barbara Molinaro wrote on May 17, 2020:
Excellent! Arrived when promised & delicious, our daughter lives in Denver & misses Jack Stack!
Tough times made easier this Easter with Jack Stack barbeque
Queen wrote on Apr 20, 2020:
Jack Stack -- Always enjoyed when in KC, ordered for mail delivery from NC, eaten by family in CO. It was a good day
A fantastic meal!
James G BoulgerJr wrote on Dec 30, 2019:
A fantastic meal! Best Burnt ends I've ever had.
A delicious gift!
Cheryl wrote on Jul 29, 2019:
After visiting Kansas City and being able to sample Jack Stack Barbeque, we thought it would be a nice birthday gift for our son. He was thrilled with the surprise and commented on how well it was packaged and how he thoroughly enjoyed everything. We found the ordering was very easy and it arrived on the exact day we requested. We've recommended Jack Stack to our friends and will be ordering again.
Best of KC
Betty Phillips wrote on Mar 9, 2019:
Sent the Pride if the Pit to our son and his family who now live in Alabama. He said it was the best taste of home. Best he'd ever had!
Great food sent to LA
Warren Prince wrote on Jan 1, 2019:
We sent my brother in law the Pitmaster and he said it was fantastic! It arrived on time and perfectly packed.
I ordered the gift
Elinor Woodring wrote on Dec 30, 2018:
My daughter and husband enjoyed the package
Customers Who Ordered Pride of the Pit Also Enjoy...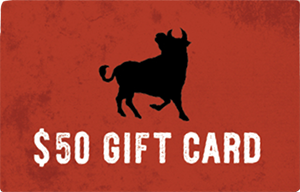 THE PERFECT GIFT FOR ANYONE!
Redeemable at the restaurants, online orders, and catering orders.