Successfully added Taste of Kansas City to your cart
Our Head Pit Master - Tim Keegan, Recommends
Review Summary
(Based on 16 Reviews)
Overall Rating:5/5.0
Reviews
Great gift!
Amanda W wrote on Jul 25, 2021:
I ordered The Taste of Kansas City as a gift for my mom and she LOVED IT! It shipped to Florida in perfect condition and heated up beautifully. My mom said that this is the best BBQ and she liked it so well that she would be sending others the same gift. 100% would recommend.
Good food, fast service
Cheryl Lynn Herman wrote on Jul 11, 2021:
We sent the KC Sampler to my son and daughter in-law as a thank you gift. It got there really fast and they enjoyed it. It was so hot when I ordered that I was worried about the meat but it was quick delivery and in perfect shape. Thank you.
Amazing products
Donna Brewer wrote on Jun 28, 2021:
This is the second time we have ordered your product for a gift and both times it has come in very well received and everyone loves the food!!! 10 out of 10
Valentine Day
Bern Murray wrote on Feb 14, 2021:
Having the Brisket for the two of us on a quiet pandemic Holiday Have enjoyed the entire menu this year
Parents Loved Their Order
Kim Cifarelli wrote on Jan 10, 2021:
I ordered from you all for my parents in California (Mimi's a Kansas City Native) and they might have had the best New Year's Day ever! Thank you!!!
Family Christmas Gift
Jackie McGrew wrote on Dec 28, 2020:
I ordered this for my brother's family (2 adults and 2 kids). It was a huge hit! Yummy and tasty!
To CA from KC
Lynnea Isum wrote on Dec 27, 2020:
Who isn't excited to get KC barbecue, especially now in 2020!? Thankful to be able to send and know they received quality and happiness!
Amazing BBQ
Mary Burrus wrote on Apr 6, 2020:
We love Jack Stacks BBQ. My favorite is the burnt ends and my husband loves the baby back ribs.
Excellent KC BBQ
Ali B. Manguoglu wrote on Jan 13, 2020:
As always, best BBQ in Kansas City. Our order shipped promptly and arrived in excellent condition. Strongly recommend! A+A+A+
Excellent!
Anna Squires wrote on Jan 3, 2019:
Made my dad's day to have a package of delicious BBQ delivered right in time for Christmas. Will definitely order from here again. Customer service very professional and kind!
Great gift
John Tankesley wrote on Dec 30, 2018:
Always get great feedback for sending jackstack as a gift.
Awesome Sampler
Lorrie Tietze wrote on Dec 15, 2018:
This combination was purchased as a holiday gift for a friend. They loved it! The perfect sampler with sides for a couple.
Good Eating
wrote on Oct 28, 2010:
My kids love getting their Jack Stack meals for special occasions.
Taste Of Kansas City
wrote on Oct 23, 2010:
Could Not Be More Pleased
wrote on Oct 22, 2010:
Could enjoy my family for a football get-together because I was not cooking.
Another Great Package To Start With!
Kathy Dwyer wrote on Oct 22, 2010:
I love to get this package, too, because it has some of my favorites! Don't forget to order sandwich buns to go with it!
Customers Who Ordered Taste of Kansas City Also Enjoy...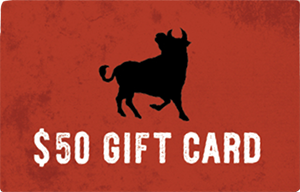 THE PERFECT GIFT FOR ANYONE!
Redeemable at the restaurants, online orders, and catering orders.