Successfully added The Serious Sandwich Lover to your cart
Our Head Pit Master - Tim Keegan, Recommends
Review Summary
(Based on 7 Reviews)
Overall Rating:5/5.0
Reviews
Very pricy but good
DONALD E FOREMAN wrote on Sep 12, 2021:
Haven't gotten thru whole order yet but what I've tried is very good
Happy family
Elton Jensen wrote on Dec 28, 2020:
The service was excellent and the food was outstanding, as expected.
Love Jack Stack
Linda Williams wrote on Dec 27, 2020:
I am fortunate enough to live close to Jack's restaurants and can get food whenever I want. Wanted to share with my Oklahoma kids and know they too will love it. My order was shipped and received just when it said it would be and it was packed perfectly. Thanks lots
Delicious!!
Jim Farber wrote on May 11, 2020:
Great BBQ. Love the sauce.! Good mail/delivery service.
Great as always!
Patrick Thrash wrote on May 9, 2020:
Had a great feast in Texas and loved the BBQ from our favorite Kansas City BBQ joint!
Always the best
Robert Paladino wrote on Jan 14, 2019:
JS is the best link from Kansas to NJ. As good as it gets.
Serious Sandwich Lover
Rick Mohler wrote on Oct 22, 2010:
Customers Who Ordered The Serious Sandwich Lover Also Enjoy...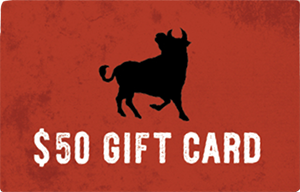 THE PERFECT GIFT FOR ANYONE!
Redeemable at the restaurants, online orders, and catering orders.