Successfully added Hickory Pit Beans to your cart
Our Head Pit Master - Tim Keegan, Recommends
Review Summary
(Based on 100 Reviews)
Overall Rating:4.9/5.0
Reviews
Brand
John Gavin wrote on Sep 20, 2021:
Beat beans
Best Beans!
Cynthia Bosotin wrote on Sep 12, 2021:
The hickory pit beans are simply the best. We'll be doubling our bean order next time!
Best beans in the world!
Karen Scheirmann wrote on Sep 5, 2021:
I live in in MN and my favorite thing when traveling South is to stop in Kansas City at Jack Stacks. Most people would crave the meat, but I crave the beans and the sweet staff, who actually remember us!!
Loved the gift they received
Sheryl Jordan wrote on Aug 23, 2021:
Sent to florida, expensive to ship, but they loved it
great
Nick wrote on Jul 20, 2021:
Sent a quart of beans to my daughter in Oregon to give her a taste of home and the ordering was easy. Transit time was questionable. Suppose to be there on the 9th and didn't get there till the 12th. But she prepared them as per instructions that came with them and she told me they came out great. Would have given it 5 stars but it was late so I gave it 4 stars
Great BBQ Beans, Again & Again
Steve Risner wrote on Jul 19, 2021:
Same fantastic Jack Stack BBQ flavor as before, requiring 2 large helpings..... We put 4 tubs in a crock pot for our get-together... Four star rating: only negative was that the beans seemed to have too much BBQ sauce and less beans/brisket than our previous delivery... a bit runny for JS BBQ.
delish
ardis hulbert wrote on Jul 6, 2021:
everything was excellent
Great Beans
Barbara wrote on Jul 5, 2021:
We, and everyone we have sent these to, think these are the best baked beans ever. You must try these if you are a lover of baked beans.
Delicious
Jennifer Northcraft wrote on Jun 28, 2021:
Best baked beans! Delicious as always!!
Delicious Side Dish or Meal
Russel Wayne Carty wrote on Jun 21, 2021:
If I ever have an opportunity for a last meal and only one dish, I will select Hickory Pit Beans. They are my favorite Jack Stack side, although I consider them a meal. If you haven't had them, you haven't lived. So happy Jack Stack ships and Fedex delivers. Order alone or with all sorts of other treats and you won't be disappointed.
Beans
Dave Singleton wrote on Jun 7, 2021:
Baked beans were delish
Beans
Dave Singleton wrote on Jun 7, 2021:
Baked beans were to die for
Great baked beans
Linda Caines wrote on Jun 6, 2021:
This is the second time I ordered these baked baked beans and they didn't disappoint. Smokey and flavorful. Will order again.
Best beans ever
MonaB wrote on Jun 6, 2021:
These were a big hit...even people who said they don't typically like baked beans ate them!
Great Food
Rebecca Lutzer wrote on Jun 2, 2021:
Delicious beans!
Great Product!
DONNA WILLMAN wrote on May 15, 2021:
These beans are absolutely delicious!!
Baked Beans
Don Allison wrote on May 8, 2021:
Best beans in town!!!
BOMB BEANS
Britt Justice wrote on May 8, 2021:
Ordered beans to be shipped for my husband's birthday as a surprise. He used to live in KC/MO and these are by far his favorite beans! They arrived packaged nicely with dry ice. Defrosted well and tasted exactly how he remembered them!
Not a bean fan BUT
Michael Hosokawa wrote on May 3, 2021:
I was never been a bean fan and then discovered Jack Stack. The Jack Stack pit beans are unrivaled. The smokey, tangy sauce is key to their success
Where have you Bean?
James wrote on Apr 2, 2021:
These are some of the best tasting beans I've ever had. Even my son said they are the best beans he has ever had. Nice rich hearty flavor! Not too heavy on the chili powder which was nice.
Baked Beans your children will ask for more
Howard wrote on Mar 14, 2021:
Best Baked Beans period. My children will not ask for baked beans, but these were very flavorful and not sweet. The following order I purchased 2 more containers Perfect side for all the bbq servings
Hickory Pit Beans
Michael Hague wrote on Mar 13, 2021:
Awesome! Awesome! Awesome! Certainly not cheap by comparison, but the ones in the can at the grocery store simply don't compare. I've tried BBQ Beans from other mail order BBQ joints as well, and they're also good, but JS's Hickory Pit Beans are the BEST I've found!
Delicious
Linda Caines wrote on Mar 7, 2021:
Loved this item. Just enough smoke flavor to savor the taste.
Absolutely Amazing!
JE wrote on Mar 1, 2021:
I first got hooked on (and learned about) Jack Stack's BBQ because of these beans! That was over 12 years ago while at a meeting in KC. Since then, I learned that I can get them by mail, but then never did, until I went back (12 years later) for another meeting and someone ordered the same beans as part of lunch... I was sooo happy and have been ordering BBQ, beans, Corn, etc from Jack Stack's since then. These beans are the BEST I'VE EVER HAD AT A BBQ JOINT - ANYWHERE!!!!
Great Product!
DONNA WILLMAN wrote on Feb 28, 2021:
Absolutely Delicious!!
hickory pit beans
Thomas Early wrote on Feb 27, 2021:
great
Amazing
Amy wrote on Feb 23, 2021:
We could make a meal of just these beans. They're loaded with meat! Perfect compliment to the the ribs. You can't get anything like this near Boston. They are worth ever penny to have them shipped!
Best Beans Ever
Barbara Anthony wrote on Feb 20, 2021:
Purchased the baked beans for my 72 year old husband. Asked me to immediately order more because, without question, he believes these are the best baked beans he has ever tasted. Really. All of the food is excellent, but if you even half like beans, definitely try these.
Best beans ever
Lisa Grant wrote on Feb 20, 2021:
I make a pretty mean pot of baked beans, but wow...these were worth every penny. I ordered them as a surprise for my husband, who used to travel to KC regularly and was missing Jack Stack's. I can see why he raves about the baked beans. Even the aroma while baking was perfection. I make a pretty mean pot of baked beans myself, but it's that smokey rib flavor that put these beans over the top. Absolutely delicious!
Last Meal
Russel Wayne Carty wrote on Feb 19, 2021:
If I am ever on death row and have to select a last meal, it would be Jack Stack Hickory Pit Beans. That's about all I can say.
The best anywhere!
Bob Schaumburg wrote on Feb 15, 2021:
Jack Stack beans are the gold standard...no one has better beans in KC or the planet!
Love, love love
Mark Luetjen wrote on Feb 15, 2021:
Beans were just as if we had ordered them over the counter at the restaurant. My only issue is that we didn't order enough. Had a party of 6 and one container didn't allow for any second helpings or leftovers.
Best beans you can buy.
Norris Smith wrote on Feb 14, 2021:
These are one of the two best bean products that I have purchased. Love the addition of the brisket pieces.
Best Beans Ever!
Donna Koehnen wrote on Feb 14, 2021:
These beans are the absolute best. It has such rich flavor that it just is addicting!
YUM!
Rebecca Darling wrote on Feb 7, 2021:
Hickory beans are so good. I wish I had twice the amount!!
Beans
PB wrote on Jan 31, 2021:
Yummy
Excellent Beans
Kim wrote on Jan 27, 2021:
We ordered hickory pit beans via nationwide shipping and they were absolutely delicious!
BBQ beans at their finest.
Suzi Fichman wrote on Jan 24, 2021:
This has to be one of the best container of baked beans that we have ever had. Keep on ...keep on.
Great products.
Norris G Smith wrote on Jan 24, 2021:
The beans are outstanding. Haven't tried the pork burnt ends yet, but they certainly look good.
Pit beans
K Ralston wrote on Jan 23, 2021:
These were excellent. Served to guests, not a bean left! Will definitely reorder in the future.
Baked beans
Bill Chrietzberg wrote on Jan 7, 2021:
Best beans I have ever tasted, love them!
Excellent
Raymond Ryan wrote on Dec 28, 2020:
Not enough!
Good
Barbara Standard wrote on Dec 28, 2020:
The baked beans were excellent but a little too sweet
Hickory Pit Beans
Danielle wrote on Dec 28, 2020:
I've had these twice and both times they have been so delicious. My husband who doesn't normally like beans, absolutely loves these! Worth shipping out to Utah!
Beans
Rita wrote on Dec 24, 2020:
I ordered these as a side for the brisket as a Christmas present for my son in Arizona, he said they were the best he's had !! I'd order them again !
Baked Beans
Gene wrote on Dec 19, 2020:
Love these baked beans!!!
Excellence
Mechell R wrote on Dec 5, 2020:
My food was delicious...packaged correctly, freshy made and received promptly.
Bbq Beans
Shawn A wrote on Dec 5, 2020:
Best. Damn. Beans. I've EVER had...
Great Kansas BBQ
Stephen J Urion wrote on Nov 30, 2020:
It was a touch of home where I grew up. Good memories
When it comes to shipping a taste of KC. Jack Stacks is my go to hometown favorite .
Eric Perowsky wrote on Nov 16, 2020:
I have lived in KC Mo for 27 years, I was in the hospitality industry for many years. Jacks Stack in Martin City was one of the first places my relatives took me to when we first moved here. As recently as 2018, I had the chance to invite my family to a Chiefs game where we had access to catering. Jack Stacks was the caterer. My family loved it. Ever sense then I have shipped out BBQ from Jacks Stacks, most recently for our dads 86 Bday. He raved about it on a zoom celebration we held in commemoration for the day, Nov 9th 2020, he is still raving about it. Not only that, if I need to call the office, which I have in the past, I have spoken to the same person on a couple of occasions. This last order I did totally on line without assistance and it "went down with out a hitch"! A company I work with purchased their catering facility (Midwest Recovery Centers) so it looks like there are no coincidences in life!
Great Beans
Goldstein Steve wrote on Nov 9, 2020:
Tastes exactly like eating at the restaurant!
I used to HATE baked beans!
Melissa Dunlap wrote on Oct 31, 2020:
When I was a kid baked beans were my enemy, until I tried Jack Stack BBQ beans. Well, they have remained my FAVORITE for 50 years and I have passed along this gift to friends! I recently gifted a nice Jack Stack BBQ package to some friends. They told me their son "hates" baked beans... This time he asked his Dad to make him a JS BBQ bean sandwich! :)
O M G
Stephen Childers wrote on Oct 24, 2020:
Here in Texas many BBQ places have a similar offering. All fail in compare to Jack Stack's. These BBQ beans are simply a meal In itself!!!! All others are just posers.
Hickory Pit Beans
Mark Tiedman wrote on Oct 12, 2020:
I took a tour of the Overland Park stores kitchen years ago and the store manager showed me the room that was used to pre-cook the meat that dripped all it's love down on the beans on the bottom rack. That is when the addiction began, this was 2003.
Best beans in the USA
Richard Schoegler wrote on Oct 10, 2020:
Ordered extra. HATE TO RUNOUT
Baked beans
Michael Henry wrote on Sep 19, 2020:
Kansas City native that relocated to Reno,NV 19 years ago and Jack Stack barbecue keeps us in touch with the best of KC. They make the best baked beans ever.
Beans
Lee Mosby wrote on Aug 29, 2020:
Very good timing and packaging.
one of the better
Carl William Taitano wrote on Aug 9, 2020:
I like the beans especially that they use small beans & soaked in a very good sauce
AWESOME
Robert Shea wrote on Aug 2, 2020:
What can you say ABSOLUTELY DELICIOUS
My 50 Something Gut Loves These BBQ Beans
STEVE RISNER wrote on Jul 27, 2020:
I have had a lot of different styles of BBQ Baked Beans but these are seriously & ridiculously in their own league. You won't regret the price... you will be just like the wife, " Why didn't you buy more?".... that was (2) 32 oz tubs for 12 people to go with Pulled Pork sandwiches..... the little pork slivers in the beans make for a hearty BBQ Bean dish. I will order them again.
Best Ribs Ever
Dee Channell wrote on Jul 20, 2020:
The crown prime ribs were so good! KC beef has so much flavor....incomparable! Absolutely no contest with FL beef or beans. The beans and cheesy corn were delicious. We had 3 meals out of our order. Really do miss Midwest beef. How about someone from KC retire to Ft Myers, FL. and open a restaurant. People would be lined up around the block......
California Barbecue Lover
Robert Johnson wrote on Jul 19, 2020:
JACK STACK is the best Barbecue in the world Everything they offer is absolutely the BEST
Mouth watering
Marguerite DeSpain wrote on Jul 4, 2020:
The best baked beans ever, with meaty chunks and perfect flavor. The cost is the only issue for me, but sometimes you just have to have them!
Great beans
William Wilson wrote on Jun 27, 2020:
Nice flavor, easy to heat up. Better order an extra container, they'll go fast!
Can't find any better beans
Paula White wrote on Jun 22, 2020:
My family loves these beans. Best around
Best beans I've ever had
Robert E Pitts wrote on Jun 21, 2020:
These were the best tasting beans I've ever had. Definitely recommend
Not your average beans
Lewis wrote on Jun 15, 2020:
If there is one item to order extra portions of, its the beans! They are cooked perfectly and taste amazing!
Baked Beans
Jeff Brooks wrote on Jun 8, 2020:
Awesome, great flavor! My wife is not a big baked bean fan, but absolutely loved them.
BBQ BEANS
Laura Copelin wrote on May 11, 2020:
We ordered 2 32oz. BBQ BEANS & they were delicious!! ALWAYS DELICIOUS! Thank you!
Amazing as usual
Lori Murray wrote on Apr 25, 2020:
We have to keep Jack Stack beans stocked in our freezer at all times! Such a quick and easy side dish anytime.
Highlight
Richard wrote on Apr 12, 2020:
Those famous Hickory Pit Beans became the "culinary" highlight of our week. Many thanks to Jack Stack for their consistent remarkable quality. Thank you!
Great service and great food.
Janice wrote on Apr 6, 2020:
I have been a fan of Jack Stack BBQ for decades. When I'm in the area, I always stop in for a least one great meal. I now live on the East Coast and order often. Deliveries are always fast and well prepared for a cross country delivery. I have never had bad service. Food is always great and fresh.
Taste The Perfection
Kimberly M wrote on Mar 30, 2020:
I literally would have these shipped to me weekly if not for the cost; since living in KC for a year and finding Jack Stack, these beans have been my FAVORITE food...seriously. I can not imagine beans with more flavor and better ingredients than these! But use caution; you may become addicted like I have... LOL
The Best EVER
Deb wrote on Mar 29, 2020:
I've never had better baked beans. In fact I've never had baked beans anywhere near as good as these!
Best beans ever
Cindy Bogart wrote on Mar 28, 2020:
These are the best beans ever. I moved to Charlotte from Kansas City several years ago. I have tried many versions of beans from many other places, nothing even comes close to comparison. Thank you so much for the opportunity to still enjoy them while many miles away.
Catering order
Megan Fisher wrote on Feb 11, 2020:
I am impressed with the quick turnaround for the online order! Food was delicious as always.
Gift review
ANITA CLARK wrote on Jan 6, 2020:
I can't tell you much except that this was shipped as a gift, it arrived on time and the receiver said it was delicious!
BEANS!
Bruce wrote on Dec 30, 2019:
I've bought these beans for years! And they're always the same - perfect!!
Revise portion sizes!
Ellen Stross wrote on Dec 30, 2019:
These beans are SO, SO good that the listed portion count is wrong, wrong! I ordered 8 ounce container to feed 4 people. NO WAY! We needed the 16 ounce container to satisfy. WORTH EVERY PENNY! Leftovers are great.
Ordered Beef Burnt Ends, Baked Beans and Cheesy Corn Bake
Maurice Hebert wrote on Oct 27, 2019:
I can never get enough of the Burnt Ends....They're like BBQ candy to me, and the baked beans and cheesy corn bake were both fantastic as always!
Love those beans!
William Garner wrote on Oct 6, 2019:
My favorite beans EVER! Great sweetness plus the chopped brisket make these blue ribbon beans. I always order a combo with beans THEN order a large tub to have later. Just fantastic.
Best Dang Beans
Elizabeth Baker wrote on Sep 23, 2019:
These beans are the best! I could eat an entire meal of them. If I could give them 10 stars I would.
More Than A Side
Russel W Carty wrote on Sep 6, 2019:
I have put away more Jack Stack Hickory Pit Beans over the years than I should admit. But that's because of all the beans I've tried around the country and even my own, can't match the flavor and quality. I confess to a secret and that is I often eat them as an entree. I place a healthy portion of Jack Stack brisket in a bowl of beans and I'm good to go. It's an addiction. Thank you all for feeding it.
How is it possible?
Matthew wrote on Sep 2, 2019:
How could a food on earth yield such a heavenly euphoria by any reasonable means of concocting burnt ends and beans? This food stops all arguments. One cannot be both human and have distaste for these beans. There is an Indiscernible flavor that renders you a warm feeling (and goose bumps somehow) while eating up your 32 oz "serving," after which leaves you hanging for another.
Simply the Best!
Jean Stiers wrote on Aug 26, 2019:
I was on a plane coming from BWI to RDU and we sat beside this young man from KC and we shared that we were coming to KC and he told us that we hadn't lived until we tried Jack Stack and if we didn't get the beans, don't come. OMG we loved all the food and we brought almost a gallon of beans back with us. LOVED EVERYTHING!
Wonderful
Mike wrote on Aug 20, 2019:
The beans are wonderful. They are very much like the ones in the actual restaurant. The only meat in the beans is beef. I think in the restaurant there is more/different meat in the beans, however, these beans are still excellent. I wish they sold a larger size package. But maybe it is for the better.
Thank God for the Internet!
Philip Davis wrote on Jul 13, 2019:
It's a damn good thing my parents are so old they don't have the internet. Because these beans are so good, I couldn't face my mother if she ever found out that I think they're much better than hers. Lol. Don't settle for less, get these beans!
Amazing as always
Karen L Millhouse wrote on Jul 10, 2019:
The best beans you could ever hope to have. NOM NOM NOM!
Great Hickory Pit beans
Dennis Marks wrote on Jun 24, 2019:
Loved the beans, I only had one that was better, sorry they were my own family recipe passed down from generation to generation. Outside of that, these truly make a splash at our hoime. We will order more in the future.
Review of Baked Beans
Beth Peterson wrote on Apr 22, 2019:
They were a gift for my daughter who misses KC Jack Stack. Her comment was "OMG, how do they ship it all over and it tastes as if I am at the restaurant!"
Beans were a hit.
Jody Claspill wrote on Mar 25, 2019:
Beans were a hit. Didn't last but 1 meal so could have used more for the leftover meals.
Best Beans Ever
Valissa K Witmer wrote on Mar 5, 2019:
Every since I moved to Phoenix 25 yrs ago I have been ordering a gallon of beans at a time. These beans, bar none are by far the BEST beans ever to be eaten. No other beans hold a candle to them!! I have gifted them to friends and family for years and they are the star of every party I host! Thank you so much for the consistent quality. Please, do not ever change the recipe!!!
BBQ beans
James Woodruff wrote on Feb 25, 2019:
Best bbq beans ever. We would always take with us to the lake of the ozarks and make bbq bean sandwiches with any leftovers. I've even made them a main course. Best in the business!!!
Best Beans Ever
Larry Margaret Barnes wrote on Dec 31, 2018:
We have enjoyed the beans in both your restaurant when we lived in Kansas City; and, now while living in Coronado, California. We are a long time customer for over 50 years.
Best Beans Anywhere
Linda wrote on Dec 23, 2018:
I sent this as a gift to my baby brother in New York. He and his kids were thrilled. He is living where BBQ is nonexistent. And for a Kansas City boy that is just hard. As usual the beans were perfect. Our family has been eating these beans since Smokestack was over on 80th and Prospect/71 Highway. No one does them as well.
Gift
David Courtright wrote on Dec 10, 2018:
This order was a gift to a brother in southern California and he loved them. I took him to the Lee's Summit Jack Stack the last time he was out to introduce him to good KC BBQ and he fell in love with the beans.
Always great food from Jack Stack Barbecue
Jim Steadman wrote on Dec 9, 2018:
We moved to Kansas City and fell in love with Jack Stack Barbecue. My family and I ate there frequently and I took business guests for lunch there a lot. When we had family come to visit they became acquainted with Jack Stack. We have since moved back to Utah and still enjoy ordering our favorite menu items. As always the same quality and flavor whether it be burnt ends, their awesome beans or their cheesy corn. You can't go wrong!
Mmmm
Bruce M Carnes wrote on Nov 26, 2018:
These beans are the best in the world. They've always been and I've been buying them for years. Perfection!
BBQ Beans
HUGH wrote on Nov 24, 2018:
These are the best beans we have had so far.
Fantastic BBQ Beans
Scott Sitkin wrote on Oct 31, 2018:
These have got to be the best damn BBQ beans I have ever had worth every penny
Customers Who Ordered Hickory Pit Beans Also Enjoy...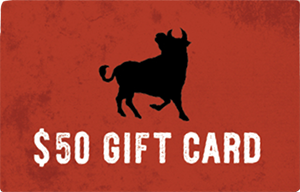 THE PERFECT GIFT FOR ANYONE!
Redeemable at the restaurants, online orders, and catering orders.