Successfully added BBQ Lover's Deluxe to your cart
Our Head Pit Master - Tim Keegan, Recommends
Review Summary
(Based on 18 Reviews)
Overall Rating:4.9/5.0
Reviews
Excellent
Deb Colucy wrote on Jun 5, 2021:
Excellent assortment. The corn is a must side dish. As good as eating in the restaurant
Mmmm!
Beth Hoobler wrote on Jan 2, 2021:
Great food! Arrived on time!
Delish!
Curtis wrote on Jan 1, 2021:
Served on Christmas Eve and it was AWESOME!!!
BBQ Lover's Deluxe
Jane K Franek wrote on Dec 29, 2020:
My purchase was a shipped gift to family in California. This is the 3rd year I have given them Jacks Stack because they absolutely love it, as everyone I know here in Kansas City area do. They have already rated it the highest possible rating.
BBQ in the Northwest during winter.
Thomas J. Havey wrote on Dec 28, 2020:
We have not yet tried anything, but will do so soon. My wife is particularly excited to try the lamb ribs, so they will probably go first. My rating is based on the look of the food and our expectations.
BBQ Lovers Deluxe
Gail Watson wrote on Dec 28, 2020:
This order went perfectly and my family enjoyed it immensely! Thank you!
Perfect Christmas gift!
Laura wrote on Dec 27, 2020:
Perfect!!! I sent my brothers and parents their own box of BBQ for Christmas. Each has had a hard year financially with COVID. This was my way of gift giving by providing an awesome Christmas dinner. All three families had rave reviews and leftovers. :).
Best Christmas present ever!
dp wrote on Dec 27, 2020:
Sent this to son and fam for Christmas; according to my grandson's bone filled plate and bbq sauce smeared face it was the best Christmas gift ever!
Outstanding Service
Kim Lott wrote on Dec 14, 2020:
I ordered Jack Stack on Monday to have it delivered to my in-laws in Texas. They had it on Friday. Great service and they love Jack Stack!
Awesome birthday gift
Linda Holbrook wrote on Sep 27, 2020:
Sent BBQ to our son for his birthday at college in NY got rave reviews from him and his 6 roommates! They are all fans!
Order as a Gift
Ametta L Reaves wrote on Aug 24, 2020:
I ordered this as a gift for my uncle and his wife. They really enjoyed the order I sent in July and the one I sent this month. The meat was very tender.
You can't beat the BBQ from Jack Stack
Anthony L Dowell wrote on May 25, 2020:
Having eaten at Jack's every time I can when I'm in Kansas City, I can always count on only the best BBQ when I place an order to be deliver to my front door where ever I am living.
Dance Contest
William Dougherty wrote on May 23, 2020:
Our church was trying to be creative during the quarantine, so we held a family dance contest. The courageous families submitted their dance in hopes of winning the Grand Prize - dinner from Jack Stacks BBQ. The results were 11 entries and we decided each was unique and deserved a prize. Every entry received their dinner on the same day and were very excited to taste the wonderful food. Every family claimed it was the best BBQ. So overwhelmingly we give you 5 stars for quality, quantity and customer service.
Great service!
Raymond Doswell wrote on May 18, 2020:
Sent a package to St. Louis for Mother's Day. It was very well received. Appreciate the fast service, easy online ordering, and the special shipping discount offer for the holiday. Jack Stack is our go-to gift for out of town friends and family.
Love Jack Stack BBQ!!
Ann Louise White wrote on Mar 30, 2020:
We love Jack Stack on the East Coast ! The meat is tender and delicious. We order for holidays and special occasions and it is always a hit with our family!
Nothing better than Jack Stack
Sharon Gauert wrote on Oct 28, 2019:
This combo gives us 2 of our favorite things -- Brisket and Burnt Ends. Whether we serve the brisket slices or on sliders; it is always good.
The Best BBQ in the country!
RHONDA BOWMAN FORD wrote on Jan 6, 2019:
I sent them thanks to your service and they ate them....Happily we all are except I didn't get to eat with them....Maybe next time......THANKS
Need to Add On to This One
Tommy B. wrote on May 31, 2012:
this is great, except, with this amount of meat you need to add the bbq beans. that would make the perfect meal.
Customers Who Ordered BBQ Lover's Deluxe Also Enjoy...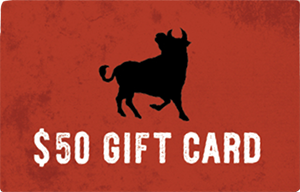 THE PERFECT GIFT FOR ANYONE!
Redeemable at the restaurants, online orders, and catering orders.