Successfully added BBQ Super Sampler to your cart
Our Head Pit Master - Tim Keegan, Recommends
Review Summary
(Based on 36 Reviews)
Overall Rating:4.9/5.0
Reviews
Apparently a success
Dina Gallo wrote on May 17, 2021:
This was a gift to my best friend to celebrate her dad's 95th birthday. It appears everyone loved the sampler. I'll have to try it myself!!
A Great Gift
Robert E Walz wrote on Apr 12, 2021:
I ordered this for a friend as a gift. He was very impressed!
BBQ Super Sampler
Gretchen Dervin wrote on Mar 10, 2021:
We love your BBQ and I love sending it as a gift to my family out of town!
Great
terri nicholson wrote on Feb 15, 2021:
We sent this BBQ to our son and his family in Chicago for Super Bowl Sunday. They loved it!!!
Great and so so
Jonathan Peskind wrote on Feb 15, 2021:
The ribs were great!! The chopped brisket was good The pork burnt ends were so so
BBQ Super Sampler
Kevin wrote on Feb 14, 2021:
I don't usually write reviews but in this case I have to. I was a bit skeptical about buying BBQ and having it shipped 2000 miles on dry ice. But in this case this was THE BEST BBQ my family has ever had. If you are having doubts Please take a chance you won't regret it. Everything was Incredible and the reheating process was so easy. I felt like I was sitting in Kansas City enjoying this, but I was not. I sat in my kitchen in Connecticut with my family and everyone was Happy. Looking forward to placing an order in the near future.
Excellent
Natalie wrote on Feb 7, 2021:
This sampler is easy to prepare and absolutely delicious. We warmed ours from frozen with our sous vide device and then seared on the grill--it turned out tender, juicy, and perfectly prepared. High quality meat, seasoning, and great packaging. I would HIGHLY recommend everything in this sampler.
BBQ at it's finest
Suzi Fichman wrote on Jan 24, 2021:
Terrific, as usual. So happy to be able to purchase such a quality meal..Thank you.
Cross country bbq
Chris wrote on Jan 23, 2021:
Haven't found good bbq after we recently moved from Kansas City to Virginia. Have to order it for shipping to us. So good!
BBQ sampler
Janita Miller wrote on Jan 16, 2021:
Son and family live in Houston. Great gift idea!
Christmas Gift
LaDonna Meldrum wrote on Jan 8, 2021:
Just heard from our Brother in Oregon said everything was wonderful. The chicken was a little too spicy for his wife but he loved everything.
Excellent Food, Service & Delivery
Kathy Perkins wrote on Jan 3, 2021:
I ordered Jack Stack BBQ Food items for my family for the holidays and had it shipped to Michigan. The care that the folks at Jack Stack took to make sure my delivery arrived on time and in perfect shape was incredible. At one point I had to change something on my order and they responded quickly and made the adjustments without any problems. When mail was slowing down around Christmas they reached out and shipped the order a day early to make sure it would arrive on time. It was packed well and everything arrived cold, on time and in perfect condition. The directions for re-heating were easy enough for my parents to understand and they enjoyed the amazing taste of Kansas City. I would feel comfortable sending Jack Stack anywhere knowing that whoever receives this gift would be grateful and would enjoy it very much.
Great gift
Steve Shook wrote on Jan 2, 2021:
We purchased the BBQ sampler for my sister and her family... they are very particular and honest... they loved the food and told us it was a great gift and they loved it!
YUM
Barbara Haney wrote on Jan 2, 2021:
This is the second year in a row I ordered a BBQ Sampler from Jack Stack. We are never disappointed!
A taste of home
Mary Jo wrote on Dec 29, 2020:
My son who grew up in Grandview has lived in Washington state for over 20 years. I sent him Jackstack last Christmas and again this year. He was delighted to get delicious BBQ from home.
Just as Good as in the Restaurant
Gwen Lysne wrote on Dec 28, 2020:
This was our first mail order from Jack Stack. We've ordered from restaurants before but have usually been disappointed. But not this time! Each product was excellent. We'll definitely order again. Thanks Jack Stack!!
Holiday Gift
Tiffany Jones wrote on Dec 28, 2020:
Perfect gift to send to loved ones during holiday season!
Awesome.
Rosscomstock wrote on Dec 28, 2020:
The burnt ends melted in my mouth and the wings were fat, and delicious.
Sampler
Pat Fitzgerald wrote on Dec 27, 2020:
The sampler was a perfect thing to order for our Christmas. A little taste of everything. It served the right amount of people.
5+ STARS!
Andrea wrote on Dec 26, 2020:
We bought nice variety package for friends; they said it was absolutely AMAZING!! They truly enjoyed every bit of it! Thank you so much; we will most definitely be ordering again!! Plus, it arrived in such a timely fashion, AND it was perfectly packed!! 5+ STARS!
Sampler
Melody Bell wrote on Dec 21, 2020:
Everyone was surprised and orders were received timely
A taste of home
Joanne Munn wrote on Nov 30, 2020:
Sent this for my Brother-In-Law's birthday. He is a KC transplant now living in Maine. He loved it! As he put it "we savored every bite".
Delicious!
Wendy Rolph Torres wrote on Jun 28, 2020:
Ordered it for my husband for Father's Day. He had gone to Jack Stack when he was on a business trip and loved it. Everything we got was delicious!
Yummy
Shannon Sills wrote on May 16, 2020:
The food is always great! The wings weren't sent but staff sent them after being notified. This small error was corrected quickly and my family enjoyed the bbq!
BBQ Sampler
Lori L Fackler wrote on Jan 2, 2020:
Ordered for my son & his family for Christmas had it shipped to Oregon. They had it for New Years 2020. They said it was delicious fall off the bone very tender & the beans were sooooo good. He always wants BBQ when he comes to see mom ! Thank you Jack Stack for being the best ! Will defintely do this again. Happy 2020!
Very good!
Nancy DeEsch wrote on Mar 4, 2019:
I've only tried the ribs and burnt ends so sar, but both items were very good. The barbecue sauce on the ribs was a little salty for me, but overall I liked them.
The Best I've ever tasted
EA wrote on May 27, 2015:
I was blown away with the deliciousness of these ribs and wings. So easy and fast, but soooo good!! Can't wait to have try rest.
Best ribs ever
UltimateWines wrote on Jan 28, 2013:
I got the BBQ Sampler as a Christmas gift. While I haven't tried everything yet, the ribs were the best ever (and I didn't believe that could be done). Pork burnt ends were good, if a little dry. Eagerly planning to try the brisket and chicken wings (though chicken wings don't really move me, I wait to be amazed).
Incredibly Satisfying!
Adenia Taylor wrote on Oct 25, 2010:
The tenderness of the ribs, the size of the chicken wings, the overall tasty, smoky taste of all your products takes barbecue expectation to a new and higher level. You've done it right, Jack Stack. Congratulations!
Tasty Treat
Larry Hicks wrote on Oct 23, 2010:
All servings were great.
Super
Kenneth Kassen wrote on Oct 23, 2010:
Simply, Jack's Stack is the best. When my Air Force buddies come through to Kansas City, it's always to Jack Stack to eat.
Bbq Super Sampler
wrote on Oct 23, 2010:
Bought as a gift. Recipient hasn't tried everything yet, but what they've had so far has been good.
Kansas City Barbecue
Joann Burris wrote on Oct 22, 2010:
My son lives in San Francisco now and misses Kansas City's great barbecue. As a special treat I sent him a package of KC's BEST barbecue from Jack Stack. He was thrilled, loved it and couldn't wait to share it with his wife and friends.
Jack Stack Review
Sandy Palmer wrote on Oct 22, 2010:
The food is awesome, the prices are simply to high so I can't order more often. I'm sure there are reasons for the high prices, i just wish it was all a bit less and i wish i could choose what i want versus packages which include things i don't need or want like sides or sauces. I'd like to see more a la carte or a ""make your own package"" type thing.
Family Favorite
Marlene Rood wrote on Oct 22, 2010:
Ribs have always been our families favorite. Two slabs would be great.
Brads Sampler Review
wrote on Oct 22, 2010:
Great flavor but the spare ribs were a little dry.
Customers Who Ordered BBQ Super Sampler Also Enjoy...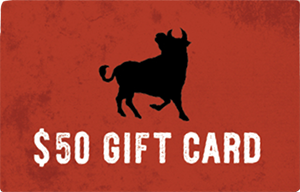 THE PERFECT GIFT FOR ANYONE!
Redeemable at the restaurants, online orders, and catering orders.