Successfully added Create-Your-Own Big Taste of KC to your cart
Our Head Pit Master - Tim Keegan, Recommends
Review Summary
(Based on 30 Reviews)
Overall Rating: 5/5.0
Reviews
Create your Own
Mary Peterson wrote on Nov 5, 2020:
As always the product shipped and re-warmed is as if you are in the restaurant in Kansas City! The people I ship it to have said how delicious it is! Keep it up!
A blessing of soul food
Amy Kendig wrote on Nov 5, 2020:
Fast delivery and high quality food to feed the soul especially during bereavement.
BBQ heaven at home
CW wrote on Nov 5, 2020:
Exactly what I've been craving and how I remember it tasting (especially the burnt ends). Happy to see that it was available to ship. Shipping was quick, arrived frozen, and with easy prep instructions included. No complaints. Thank you!
OH MY GOD
Peter Swank wrote on Dec 28, 2020:
What an incredible gift (even if it was to myself)! After such a difficult year, it was a carnival when it came time for Jack Stack. We got seven meals out of our Big Taste of KC. My whole household was in top spirits, and the food was beyond amazing! I grew up in KC but now live on the East Coast (where they don't understand BBQ). I'm the only American in my household of Eastern Europeans, and it's been up to me to introduce them to how we do food. They usually say American food is too sweet or too fatty or too... But no one had anything bad to say about how real BBQ is done. Everyone was glowing and in a state of awe. THANK YOU, Jack Stack! You saved our holiday dinner, and changed people's mind about good food.
Jack Stack's Customer Service is GREAT!!!
Jim Shafer wrote on Dec 28, 2020:
I placed an order and requested a delivery date prior to Christmas. Unfortunately, FedEx showed the package as being delivered (and left on the front porch); however, the recipient (our dog sitter) never received the order. I called Jack Stack and explained my dilemma. The customer service representative quickly responded by sending out another order which was delivered in 2 days... and it arrived on December 23rd!!! Now, that's a GREAT example of customer service!!! I will forever be a loyal, Jack Stack customer... delicious food & excellent customer service!!!
Yum
Danielle wrote on Dec 28, 2020:
For our create-your-own, we got burnt ends, chopped brisket, sausage, & the cheesy corn. All the meats we delicious, burnt ends were hands-down the best one. We will try the whole brisket, instead of chopped next time. Previously we loved the cheesy corn, but didn't hit the spot this time- not sure why. Overall, everything was yummy and we will order again & try out some new items (in addition to those burnt ends!)
Yum
Leslee Price wrote on Dec 28, 2020:
I love getting Jacks Stack here in Florida. It my favorite home town barbecue and there's no decent barbecue in Sarasota.
Excellent as Promised
David Stockard wrote on Dec 28, 2020:
As part of a Christmas gift to my son, daughter in-law and grandson decided to treat them to a touch of BBQ being my son loves BBQ so much. Their family loved the selections and the portions were so generous that they actually made multiple meals from the shipment.
ALWAYS GREAT
Grace Ann Higday wrote on Dec 31, 2020:
I like sausage and ribs, my husband likes brisket and prime ribs. This was a great package for us. It was our Christmas dinner!
Food order create your own Taste of KC
Kathy's Kenton wrote on Jan 4, 2021:
Very good. Arrived frozen on time !!
Christmas gift to CA
Carol wrote on Jan 4, 2021:
They loved the entire box! They ate the chocolate first but made the box last an entire week. I'll be ordering this again.
Online order
Christine Bellairs wrote on Jan 4, 2021:
Excellent tasting and so very easy to prepare. Sent as gifts to Family back east and got rave reviews!
Great BBQ
Robert Croll wrote on Jan 4, 2021:
Packed well. Delicious burnt ends, ribs, beans
Food Review
Andrew Lindstrom wrote on Jan 4, 2021:
We had the beef burnt ends, a half rack of ribs, poor russ, and bbq baked beans sent to us as a gift. They turned out great and were very simple to heat in the oven. It was great to have a taste of Kansas City bbq from afar - thanks so much for the quality experience!
Anniversary Dinner
Kim Willers wrote on Feb 26, 2021:
With the Covid issues we couldn't go out for our Anniversary Dinner. We rented a movie and had a delicious dinner from Jack's! Was awesome will find reasons to order more in the near future!
Everything is good!
Melissa Andersen wrote on Feb 26, 2021:
This is a great package! We ordered pork burnt ends, chopped beef, chicken wings, and a side of beans for our Superbowl Sunday and everything was delicious! It was our first time ordering the chopped beef and it was really tender and our kids loved it!
Perfect for Super Bowl
Karen Heffernan wrote on Feb 26, 2021:
This was the perfect size and assortment for our family Super Bowl dinner - especially since Kansas City was playing. we did pulled chicken, ribs, and burnt tips, and it was all delicious and easy to prepare.
BBQ-TASTIC!!!
Sarah wrote on Mar 17, 2021:
I ordered the beef burnt ends, sausage, hickory beans, and chopped beef brisket for our anniversary. It was delicious! I bought some fresh rolls to eat with the chopped beef and it was perfect! Came to my house on time and frozen. I just wish I would've gotten the brownie for dessert! Thanks Jack Stack for making our anniversary special!
Excellent
Gail Bacon wrote on Mar 17, 2021:
Ordered for friends in Chicago area, they said everything was excellent. Heated up well!
Great service
Carol Bergkamp wrote on Mar 17, 2021:
Food was great and arrived on time as requested. Great service
Enjoyed by a former KC resident
Woody McElroy wrote on Apr 23, 2021:
I sent some Jack Stack BBQ to a niece in Atlanta, Georgia. She lived in KC all her life except the past 10 years. She has talked about missing the BBQ here so I gave her a big taste of home. She was really, really happy when she received the order. She made several meals of it and enjoyed it tremendously.
Jack Stack BBQ a perfect gift
Karen Washburn wrote on Apr 23, 2021:
I sent a gift of Jack Stack BBQ to my sister and her boyfriend after her return from a hospital stay. They were incredibly grateful and loved the shipment of Burnt Ends, Chicken and Beef Ribs. It saved either one of them having to "cook" which was welcome relief. Great packaging and fast arrival.
Great Service
Robert Bellamy wrote on May 3, 2021:
The delivery was excellent, arriving right at the expected time with all of the expected foods. The quality was great.
Fantastic BBQ!
Sabre Stacey wrote on Jun 30, 2021:
Truly a great experience! Delivered on time and wonderfully tasty!
Best Online Food Ever
Denise K wrote on Jun 30, 2021:
I ordered baby back ribs, burnt ends, chopped brisket and potatoes as a gift for my dad on Father's Day. The meat was so good and tender and potatoes awesome. I will definitely be purchasing more from Jack Stack BBQ!
BBQ for some friends
Jerry Haake wrote on Jul 13, 2021:
We wanted to thank a couple for a wonderful evening together and a great meal at their club & we sent them a packaged BBQ dinner & they loved it.
So good!
Melanie Berry wrote on Jul 23, 2021:
Such good variety, lasted with the different meats and was perfect!
The best mail order bbq!
CA wrote on Aug 23, 2021:
I have ordered from Jack Stack several times. Their food is delicious.
Online Order
John Goldsmith wrote on Aug 23, 2021:
Exceptional
Always the Best of KC BBQ
Sheryl Davidow wrote on Sep 20, 2021:
We have sent this order of Kansas City's best to two different cities in two different parts of the country this year. Both recipients were ecstatic to receive KC BBQ that tasted just like dining at one of the Jacks Stack restaurants. They followed the directions for either freezing if not eating that day or heating to enjoy then. They were surprised and happy that shipping did not affect the flavor or texture of the delicious bbq. A great way to share some of KCks best!!
Customers Who Ordered Create-Your-Own Big Taste of KC Also Enjoy...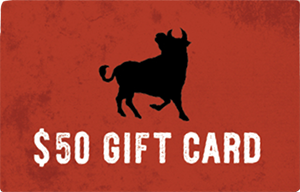 THE PERFECT GIFT FOR ANYONE!
Redeemable at the restaurants, online orders, and catering orders.