Successfully added Crown Prime Beef Rib Feast to your cart
Our Head Pit Master - Tim Keegan, Recommends
Review Summary
(Based on 16 Reviews)
Overall Rating:4.9/5.0
Reviews
Birthday Gift
Bill Thrower wrote on Jun 28, 2021:
My Brother-in-law said it was great
Great delivery for birthday
Charlene Charles wrote on Jun 14, 2021:
Want to thank your company for my special delivery for a friend on her birthday. She remembers and enjoys Jack Stacks and was so pleased to receive the package. Thank you!
Best Boss' Day
Becky Smith wrote on Jun 3, 2021:
My team ordered the Crown Ribs with all the fixins, plus the carrot cake!! They had it shipped to me. I prepared it this past weekend for me and my boyfriend. I have gone to Overland Park for work over the past 10 years and have enjoyed Jack Stack every time I go. The crown ribs are delish!!!
ABSOLUTELY DELICIOUS!
Patricia Morelli wrote on Feb 15, 2021:
We have ordered online from well-known out of state restaurants before and have been disappointed that the quality was no way near as good as at the restaurant. This was NOT the case with Jack Stacks. The beef was melt in your mouth delicious and the beans were so tasty! It was as good as when we've eaten at the restaurant. Do not hesitate to order from Jack Stacks. We can't wait to order again.
The gift that delights
Scott C Miller wrote on Jan 3, 2021:
The food was a Christmas gift and upon receiving the package they were overwhelmed with the wonderful flavors. They would love to have it again next year.
Simply the best you can send a friend.
Larry Fry wrote on Dec 12, 2020:
Always top quality and done just as nicely as in the Kansas City restaurants. Simply the best BBQ gift you can send. Especially the Crown Prime Beef Ribs.
Fantastic Crown Beef Rib Feast package---
nancy martin wrote on Jul 12, 2020:
As a first time customer, I can only say that we loved these huge and meaty beef ribs ---so flavorful, most and delicious. The beans were excellent too and we will be back to order more soon------we're thrilled to find such great products. Thanks.
Crown ribs
Theresa P wrote on Dec 1, 2019:
I sent these to my brother and his family. They couldn't get over the size and thought the taste was amazing.
A must have!!!!
Eric wrote on Apr 12, 2017:
Do yourself a favor....... order these and talk about it until the day you return!!!!!!
Prime Beef Ribs--Last Meal On Earth
Scott N wrote on Jun 30, 2015:
This is my favorite entree ever!!!! Nothing on this planet compares to these!!! Please come to Texas!!!! PLEASE!!!!!!!!!
The Crown Prime Beef Rib is the Real Deal Holyfield. Better than 5 stars.
Kirk wrote on Nov 5, 2013:
I was driving through KC and tried this as a recommendation from the Wait Staff. All of the previous BBQ I thought was great became a distant memory. I realized the BBQ I had been eating was really just basic tender meat that was sauced properly. This stuff is a entirely different game! I sat eating it almost in awe. Someone said they'd fly to KC to eat this. Save me a seat on the plane.
Incredible Meal...Fantastic Flavor
Bock wrote on Jun 20, 2013:
So much meat...so tasty...fantastic. When I want to treat a good customer, this is what I send.
the best
william campochiaro wrote on May 8, 2012:
The best bbq I've ever had.I'd fly out ot Kansas City just to have the crown prime beef ribs again.
Prime Review
wrote on Oct 25, 2010:
Need to have more options without pork in them.
Great Ribs
Alice Alkire wrote on Oct 22, 2010:
Beef Ribs Instead Of Pork
wrote on Oct 22, 2010:
Very good for change, just slightly overpriced for what is included in the package.
Customers Who Ordered Crown Prime Beef Rib Feast Also Enjoy...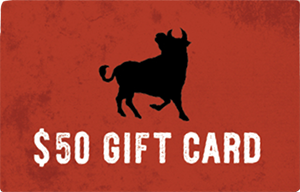 THE PERFECT GIFT FOR ANYONE!
Redeemable at the restaurants, online orders, and catering orders.