Successfully added Fiorella's Family Pack to your cart
Our Head Pit Master - Tim Keegan, Recommends
Review Summary
(Based on 3 Reviews)
Overall Rating:5/5.0
Reviews
Great customer service, awesome barbecue
Larry S wrote on Dec 28, 2020:
Ordered the Fiorella's family pack for my parents for Christmas. They received it on time, still frozen solid, so the shipping and prep were spot-on. They have tried a couple of different items so far and have nothing but praise. On one package of the sausage, the seal had broken, so it obviously wasn't vacuum sealed any more. My Dad called the company and asked them if they thought it would be safe, since it was still frozen. Without any hesitation, they told him to throw it away and are shipping a replacement package. Absolutely the best customer service I've seen in ages. Will definitely be ordering again.
Memorial Day Bbq
Shannon Sills wrote on May 16, 2020:
We are looking forward to the ribs and sides for the holiday wknd! The sausage is something new for us and we tried it and loved it! Excellent flavor and smoked meat---we will buy it again
Fiorella's Family Pack
wrote on Oct 24, 2010:
Everything was delicious. Only complaint, several items were defrosted by the time we received the package.
Customers Who Ordered Fiorella's Family Pack Also Enjoy...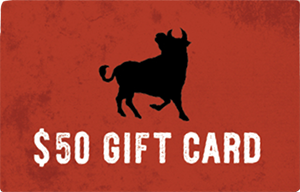 THE PERFECT GIFT FOR ANYONE!
Redeemable at the restaurants, online orders, and catering orders.