Successfully added Jack Stack Special to your cart
Our Head Pit Master - Tim Keegan, Recommends
Review Summary
(Based on 9 Reviews)
Overall Rating:4.9/5.0
Reviews
Amazing
Sarah Kobe wrote on Dec 21, 2020:
Everything in the box received was amazing, and I never expect anything less.
Delicious every time!
Jeri Kay Falkowski wrote on Dec 14, 2020:
My dad sent me Jack Stack for Christmas years ago and reordering has become a tradition. It's so easy to heat and eat on busy nights and just as good as dining at Jack Stack in person.
good product
Leslie Roberts wrote on Jul 19, 2020:
Everything was as described. All of the order was delicious and the only complaint is that there was not more.
Wonderful gift
JAMES Francis SHELTON wrote on Jun 1, 2020:
Perfect gift for those who can't get out.
Love it
Patty wrote on Apr 19, 2020:
I lived in KC for 12 years. My team gets quarantined in Florida. I introduce them to real KC BBQ with you guys. We all loved it. Only problem, both packages of half slabs of pork ribs are cut open at the same spot. Don't know how. Maybe a packaging problem? Managed to salvage and have a great experience.
MMMMMMM So Good!
Jud Martin wrote on Jun 24, 2019:
We ordered Jack Stack for family dinner at a house we rented on family vacation. Showed up on the day we requested and we were ready to serve to the 11 members of the family within hours. The kids enjoyed putting the excess dry ice in the pool! Thanks Jack Stack for making our family reunion easy and memorable.
Js Special Review
Rena Tedrow wrote on Oct 24, 2010:
The order went out when I wanted, arrived when I wanted and everyone enjoyed the products. A lot.
Jack Stack Special
wrote on Oct 23, 2010:
Easter Sit Down
Cindy Gillespie wrote on Oct 22, 2010:
I did not find my order, but it was absolutely the best ham I ever served and my guests agreed, with all the other wonderful things included. I have since moved back to the KC area and can now personally enjoy your food. I'm from back in the SmokeStack days, when I was a kid out there off 71 Hwy. Love the burnt ends, too.
Customers Who Ordered Jack Stack Special Also Enjoy...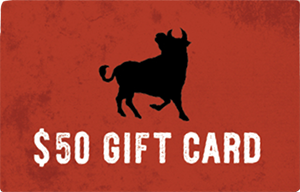 THE PERFECT GIFT FOR ANYONE!
Redeemable at the restaurants, online orders, and catering orders.