Successfully added Jack's Best to your cart
Our Head Pit Master - Tim Keegan, Recommends
Review Summary
(Based on 4 Reviews)
Overall Rating:5/5.0
Reviews
Jack's Best for the win!
Mr. Roger Miller wrote on Jan 30, 2021:
Chiefs fan living in NC now. Ordered this for pregame meal of AFC championship game. Chiefs didn't disappoint and neither did the food. It was all AMAZING. Timely delivery, easy prep, and soooo good. Thanks Jack Stack. We'll be back.
Thank you
Jim Shelledy wrote on Oct 26, 2020:
Ordered crown roast, baby backs, burnt ends. EXCELLENT.
Review of Jack's Best via Mail Order
T.L. Claytor Jr wrote on Feb 10, 2020:
Some of the best ribs and beans that we have tasted! And the timing was perfect: Jack Stack Barbecue's food is a Super Bowl winner! Go KC...
Great gift
Jo Ann Strosnider wrote on Jun 30, 2019:
This was sent as part of an order for a birthday gift. My son was more than pleased to receive products from his favorite bbq place.
Customers Who Ordered Jack's Best Also Enjoy...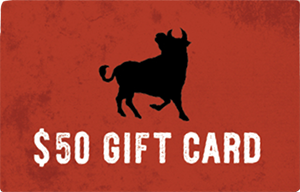 THE PERFECT GIFT FOR ANYONE!
Redeemable at the restaurants, online orders, and catering orders.