Successfully added KC Tradition to your cart
Our Head Pit Master - Tim Keegan, Recommends
Review Summary
(Based on 12 Reviews)
Overall Rating:5/5.0
Reviews
Such flavor & quality - those ribs and that sauce
Matt wrote on Feb 22, 2021:
Such great flavor and quality. Baby back ribs were excellent, burnt ends were even bigger than anticipated, and pulled pork was good too. That sauce on those ribs is just unbeatable.
Arrived as scheduled
Gerald Michael Kirch wrote on Dec 26, 2020:
Sent this as a gift and they loved it, the food looked excellent and it arrived on time. Jack Stack rules.
So Delicious
Tamberlyn Reid wrote on May 2, 2020:
My family loved this meal!!! We had it shipped to Michigan and when we prepared it, I felt like I was at the restaurant. Thanks Jack Stack!!
Getting our fix
John F McKenny wrote on Apr 12, 2020:
Ex KC native now in Florida. They don't know what BBQ is down here so we order from best in the nation occasionally to get our fix.
Excellent as Always!
Kelley Flanders wrote on Apr 5, 2020:
I live in MD but my Dad is from KC. I get to bring some KC to MD with Jack Stack and I LOVE it!! The flavor, the quality, the price, everything is awesome! Thank you for this!!
Great as always
Ryan walter wrote on Feb 9, 2020:
Got it for the great sale and super bowl. Always a great staple at any special occasion
It was a gift
Paula Watson wrote on Dec 29, 2019:
Just heard from the friend who received the ribs and ends and they really are enjoying them. Said the ends were delicious and tender.
Always Delicious!
Gayle Hill wrote on Jan 12, 2019:
When I want great tasting, quality BBQ & other delicious products, I always turn to Jack's Stack ! It is my 'Go To' choice for gift giving. The 'Tradition' Selection is always well received, and family & friends that receive this gift love the taste & quality.
FABULOUS!
Robert remel wrote on Dec 17, 2018:
A birthday gift for my dad, he was STUNNED! Just LOVED IT! He said it's the BEST bar-b-que he's ever had! I was greatly pleased!
Kc Tradition
wrote on Oct 23, 2010:
Kc Tradition
wrote on Oct 23, 2010:
All Stars For Kc Tradition
Jane McCole wrote on Oct 23, 2010:
This gift for my husband was a big hit!
Customers Who Ordered KC Tradition Also Enjoy...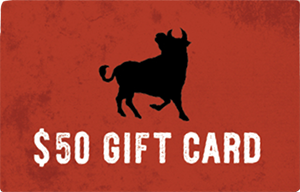 THE PERFECT GIFT FOR ANYONE!
Redeemable at the restaurants, online orders, and catering orders.