Successfully added Lamb Rib Classic to your cart
Our Head Pit Master - Tim Keegan, Recommends
Review Summary
(Based on 8 Reviews)
Overall Rating:5/5.0
Reviews
Perfect
Paula R Campbell wrote on Jun 18, 2021:
Everything was perfect and delicious. Came on time, easy to prepare and packaging outstanding.
Delicious
Jimmie Randolph wrote on Jan 3, 2021:
Great gift. I'll use this idea over and over from now on! What a better way to show off why KC is the BBQ capital
Delicious!!!
Frank Maffei wrote on Oct 12, 2020:
Best BBQ in the country!! Never disappointed. Thank you for a delicious meal.
Yum!
JULIE GOODMAN wrote on May 18, 2020:
We sent this as a Mother's Day gift and it was a hit! Arrived just when they said and was delicious!
WOW!!!
Dr. A. Hodge wrote on Oct 21, 2013:
I really find myself thankful of your vision to allow me continue enjoying these wonderful ribs all the way in Cali Wow!
A Geat Weekend Treat
Carmen Weatherspoon wrote on Oct 27, 2010:
Outstanding selection......if I had my choice, I would double the beans and drop the corn...or maybe add slaw.
Wonderful Rib Slabs
Linda Welborn wrote on Oct 22, 2010:
I love these ribs...they are the best, best, best ...you know they are great when no sauce, just the best meat -- I could eat them everyday!
Big Ribs Galore
Ron Barbeau wrote on Oct 22, 2010:
Customers Who Ordered Lamb Rib Classic Also Enjoy...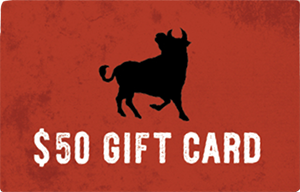 THE PERFECT GIFT FOR ANYONE!
Redeemable at the restaurants, online orders, and catering orders.