Successfully added Super Sides Mix and Match to your cart
Our Head Pit Master - Tim Keegan, Recommends
Review Summary
(Based on 3 Reviews)
Overall Rating:4.7/5.0
Reviews
Sides are BOMB
Sarah Plante wrote on Jun 3, 2020:
This 4 pack is a great deal for these sides!! We LOVE the beans and potatoes!!
Beans and potatoes
Gary LEMON wrote on Dec 29, 2019:
The beans and potatoes are the best
Love the sides
Eric H wrote on Jul 17, 2019:
Our family loves the sides. Beans are great. Cheesy corn is my favorite. Check them out!
Customers Who Ordered Super Sides Mix and Match Also Enjoy...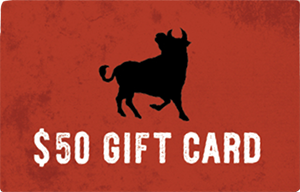 THE PERFECT GIFT FOR ANYONE!
Redeemable at the restaurants, online orders, and catering orders.