Successfully added The Freight House to your cart
Our Head Pit Master - Tim Keegan, Recommends
Review Summary
(Based on 64 Reviews)
Overall Rating:4.9/5.0
Reviews
gift
Mary Ellen Decoursey wrote on Sep 13, 2021:
gift received timely and enjoyed greatly
Great product & company
Dennis Bianchi wrote on Aug 1, 2021:
Outstanding food & a very responsive company. We look forward to our next order.
Always delicious!
Joseph Smith wrote on Jul 26, 2021:
I have never been disappointed in the wonderful flavors of the food. The only disappointment I had (which is a first for Jack Stack) was opening the package and finding the main ingredient (rack of ribs) was missing. The reason I still gave five stars.......... I contacted Customer Service immediately upon receipt of the shipment and another rack of ribs was mailed to me and received in two business. Great Customer Service. The gal I spoke to on the phone was extremely nice and accommodating. Keep making great food and maintaining great customer service and you will always have loyal customers like myself. Thank you.
Awesome BBQ without the hassle!
CJ wrote on Jul 25, 2021:
I sent this to my family for a birthday gift. They were so happy and told me everything is delicious and unique. They loved the cheesy corn! And most importantly, they are true BBQ fans, usually making their own rubs and sauces, etc. For the birthday boy, he was pleased he did not have to fire up the Green Egg to enjoy his meal!
Great!
Bonnie powell wrote on Jun 2, 2021:
Delivery and food were wonderful
Delicious
Michele Kaplan wrote on Apr 26, 2021:
A bit small for 4-6 people. More like only 4.
Great dinner package
S Dalrymple wrote on Feb 22, 2021:
We greatly enjoyed the Freight House dinner package. The food was delicious and preparation required only heating. The meat fell right off the bone, as it should, and the side dishes were the perfect compliment. All we added to the meal was some homemade cole slaw. Our order arrived a day later than requested due to a weather delay in the Midwest, but this was not a problem.
Needed some love from home
Lisa Steele wrote on Feb 15, 2021:
I live in AZ, but grew up in Overland Park, KS. Was really missing home, and ordered the Freight House from you all. It was awesome. The food was great and it made my day! Will definitely be ordering again!
Excellent Ribs with Sides
William Baker wrote on Feb 14, 2021:
I ordered your delicious BBQ for a small Super Bowl gathering we hosted and everyone loved it. Thank you for the great food and fast delivery.
Great Super Bowl treat
David wrote on Feb 7, 2021:
Ordered this for a Super Bowl lunch with my kids. Food was incredible, and Jack Stack customer service was top notch. Food arrived in Georgia when promised and was super easy to prepare. Go Chiefs!!!!!
Amazing as Always!
Kelly Cantrell wrote on Feb 1, 2021:
As always, the barbecue was amazing! We just started ordering online and have been so impressed. The quality and the taste is exactly the same as if you were to dine at one of their restaurants. Jack Stack is our favorite barbecue! Don't forget to order extra baked beans, you will be glad you did!
best ever!
Carol Long wrote on Jan 27, 2021:
This feast is the best ever smoked ribs and fixins' that I have ever had in my life!! Tender, juicy ribs, burnt ends and the sides were very flavorful. The carrot cake is to die for!! I will definitely be ordering this again!! Well worth every penny , great value, lots of great eats, even when reheated a 2nd time.. Loved it!!
Excellent!
Neda Spasevski wrote on Jan 24, 2021:
Wonderful and delivered in a timely manner. Great birthday gift! Thank you Jack Stack!
Jack stack gift
Debbie McKarnin wrote on Jan 11, 2021:
I sent this to my brother in Naples Florida. His feedback was very good.
Barbeque for Xmas
Bryon McLaughlin wrote on Jan 4, 2021:
We bought barbeque for my family in Georgia. They were thrilled.
Recent Order
Dan Liss wrote on Jan 4, 2021:
Package arrived ahead of time and as ordered, Ribs were very tasty and meaty. All food was exceptionally good.
Christmas gift
Jackie Eggers wrote on Jan 3, 2021:
This was sent as a gift. The recipients said it was delicious and arrived on time and in good shape.
Buyer
Jane F. S. Smith wrote on Jan 2, 2021:
Recipients were absolutely thrilled and will probably become regular customers.
Christmas Eve Dinner
Susan Doyle wrote on Jan 2, 2021:
Order arrived one day early and very well packed. The ribs and beef burnt ends were excellent and made the house smell like your restaurant. The baked beans were also good; however, I was not a fan of the cheesy corn, but my husband liked it. We were feeding three people and could have fed a fourth , but not six!
Christmas Gift
Connie Roberts wrote on Jan 2, 2021:
Ordering easy; tracking order easy; delivery on time. Product superb.
Food and service still excellent!
Randy wrote on Jan 2, 2021:
The food and service are still excellent in these difficult times for restaurants. We felt very safe in the environment prepared by the Jack Stack staff.
Great Gift
RG wrote on Dec 30, 2020:
Great gift, you won't be disappointed
Delicious and fast service
RG wrote on Dec 30, 2020:
Great food, prompt delivery
Order to Houston
Gary Scholtes wrote on Dec 29, 2020:
Sent an order to my son in Houston for his birthday. Fortunately I specified an earlier date. The order was shipped late (guess due to holiday demand). The order arrived 2 days late but arrived the day before his birthday. Order was in good shape and enjoyed by all,, the customer service rep was great when I saw the delayed arrival date from Fed Ex. Very quick response. Knowledgeable and courteous.
Gifted barbecued dinner to family over Xmas
Suzanne Martin wrote on Dec 28, 2020:
Family members (including my "Grill Master" uncle) were thrilled with the baby back ribs + brisket, shipped to FL. I was told that the carrot cake was also especially delicious. As my aunt declared, "it delivered as promised".
Great Package
Toni wrote on Dec 28, 2020:
I sent this package as a Christmas gift for my sister and brother-in-law in the Washington DC area; they are real fans of Jack Stack and insist on going to the restaurant when they visit KC. The package arrived several days late due to bad weather on the east coast. The package was still frozen well and survived the extra days of travel. They were so excited to get a taste of KC in DC. The contents of the package were the perfect meal to send. Thanks Jack Stack!
Christmas Ribs
Thomas Mink wrote on Dec 21, 2020:
Arrived on time, packed in ice and everything was fine.
Perfect Gift for JUST BECAUSE
Sue Hill wrote on Dec 20, 2020:
The Freight House selection is the perfect gift for any occasion. Buy one and try it, you will agree.
Freight House
Barbara Bartob wrote on Dec 19, 2020:
Rich and delicious!
Great Food
Rob Stitt wrote on Dec 13, 2020:
I sent this to some relatives as a gift. Everything worked perfectly--and they really enjoyed the treat. It was actually enough food for 2 meals for the 3 of them.
Very good
Tim wrote on Dec 5, 2020:
I lived in KC for over 40 years. Now that I live elsewhere every now and then I order Jack Stack for an awesome treat. This time I was able to share with a friend that has never had KC Bar-B-Q. She thought it was very good. I will definitely be ordering again soon.
Great experience
Mimi Gillespie wrote on Nov 15, 2020:
Our son lives in CA snd we live in KC (barbeque country) He says he cannot get decent barbeque out there, so this was a most special Birthday!! Got it there the day I requested and he said all was delicious. Probably now a tradition. Thanks
Fabulous birthday meal!
Maureen Bayley wrote on Sep 15, 2020:
Nice to have a restaurant meal at home! Especially one of our favorite BBQ places in KC! Easy to order, easy to heat up! Perfect!
Exceeds all Reviews
Carrie In Wisconsin wrote on Aug 15, 2020:
I thought that the reviews were "too good to be true" but they aren't! The ribs were very meaty and tender - we are saving the burnt ends for another day. The cheesy corn bake was perfection and the beans were true Kansas City beans, just like I remember. We will definite be ordering again. Thank you Jack Stack - you were our favorite when we lived in Kansas City and nothing else will compare.
they loved it
Jay wrote on Jun 30, 2020:
Ordered a rack and sides for my Dad. He loved it!
Delicious
Amanda T wrote on Jun 28, 2020:
I am SO HAPPY I ordered this for Father's Day. My Dad was surprised and our whole family got to experience the Jack Stack I met in good ol' KC. I am shocked at how great the food was, I never would have guessed it shipped to us. Thanks for making a wonderful holiday!
The best!
Tami B. wrote on May 17, 2020:
I've ordered before and love the products. The shipping method is excellent for receiving the freshest products possible.
Social Distancing BBQ Request
Diane Spoonemore wrote on May 11, 2020:
It was great that I could send BBQ from Shawnee KS to Bend Oregon during this Social Distancing time to share with family. They are raving about it and delivery was on time as promised
New Yorkers Introduced to KC BBQ
David Sternecker wrote on May 2, 2020:
We sent this to a couple in NYC so they could have a day (or two) of not having to worry about fixing supper. The wife is a nurse at a NYC hospital and the husband is a NYC policeman. They also have a night off from cooking after putting their lives on the line helping others. You have new fans Jack Stack!!
Jack Stack delivers again!
Neda Spasevski wrote on Apr 27, 2020:
We had Jack Stack while in KC few years ago, and we fell in love with it. Best bbq we ever had! We wished we could have it again when we came back home. We got excited when we found out Jack delivers nationwide! This is the third time I have ordered the Freight House for my family. I've ordered it as a Christmas gift, a birthday gift and for Easter dinner. My family gave it a raving reviews every time! The pork spare ribs, the beef burnt ends, hickory pit beans, cheese bake and of course the famous KC original barbecue sauce - make this package a winner every time! No one can beat the superb flavor and taste of Jack Stack!!! We were very pleased with the timely delivery and the great customer service. Thank you Jack Stack, will order again!
Best gift ever
Jim Neely wrote on Apr 21, 2020:
I sent this to a friend so that she and the kids could eat the REAL DEAL BBQ. They almost ate the plates, too. A great gift item. Thank you.
Best barbecue in US
Neda Spasevski wrote on Apr 19, 2020:
Every time I order Jack Stack people rave about it! Hands down best barbecue for any occasion. Delivery is fast and timely! Thank you! If you can't get to KC order Jack Stack!
Great
Gary wrote on Apr 19, 2020:
Everything was Great!! Tender and juicy. Will order again.
Bunnie
Michael A Watkins wrote on Apr 13, 2020:
The service and delivery were efficient and quick. The individual who received the BBQ said everything was fantastic. Thanks so much.
White Knight
Doug westhoff wrote on Mar 2, 2020:
All 4 products exceeded expectations. Shipping also was great.
christmas gift
richard westfall wrote on Jan 6, 2020:
arrived on time and well done shipping.
Never have to worry about the quality.
Karen wrote on Dec 30, 2019:
Sent this as a gift! Never have to worry about the quality. Everyone loves getting Jackstack BBQ!! I personally love the burnt ends.
Always great!
Kris Klink wrote on Dec 30, 2019:
The meat and beans are always great from Jack Stack, whether in person or having them shipped. This last shipment the styrofoam packing gave away, and there were multiple tiny styrofoam balls that littered the house when we pulled out the meat and sides. Other than that, the quality continues to be great.
Jack Stack Christmas
Tom Winkler wrote on Dec 29, 2019:
We have been customers of Jack Stack (and predecessors) for many years. Nothing says "Merry Christmas from Kansas City" as well as sending Jack Stack BBQ to friends and family who can't be here to enjoy in person. This year's went to California and Virginia. When we ask each year if they want something different, they say "no way".
A BIG Hit!
Sarah wrote on Dec 26, 2019:
We sent this barbecue gift to our son's 1st grade teacher for her Christmas gift. She raved about how great the food was and how it eliminated some of the holiday stress. In her words "all they had to do was preheat the oven and a delicious dinner was served".
Order
Pamela F Rine wrote on Nov 23, 2019:
Everything we ordered was fantastic. Wish we could order without sides.
Fantastic as always
Brent Ewert wrote on Nov 23, 2019:
I can send Jack Stack with 100% confidence knowing the recipient will LOVE their gift! Thanks!
Quite Yummy
Cindy Harker wrote on Dec 31, 2018:
Always tastes great. Will order again.
Fantastic!
Koji Attwood wrote on Dec 31, 2018:
Great as usual
Always a great experience
Cooper Ballance wrote on Dec 10, 2018:
We sent Jack Stack to our family in North Carolina as we do to ourselves every Christmas. You can't get great beef BBQ in NC so we have to ship in the best. It was great again this year, could not wait to Christmas. Ha ha
KC BBQ for an NYC Thanksgiving
Dana Campbell wrote on Nov 28, 2018:
I've shipped to other people before, but never for ourselves. We shipped the Freight House to our son in NYC and flew in to spend Thanksgiving with him. Our unique KC Thanksgiving meal was amazing, and everything heated up really well. Tender burnt ends, ribs and wings, and the sides were wonderful. I'd do this again in a heartbeat!
Delicious
Della Sevilla wrote on Oct 20, 2018:
Excellent I will be ordering from them again.
Absolute Heaven
Michele wrote on Feb 27, 2016:
I found Jack Stack in the back of a magazine or something like that years ago. Figured 'ah give it a try' and fell in love. Tried them for a holiday treat and OMG we have been hooked ever since. We get it for ourselves as a treat and give as gifts yearly --friends will expect them once they try them and even make additional requests as to what they want. Look/try high and low and nothing will compare. A Jack Stack night will bring a smile to your face, a longing for more and just pure happiness. Yum... All of the packages are delicious!!! LOVE IT!!
Loved by all!
Susan wrote on Feb 25, 2016:
I sent this as a gift to my family in Illinois for Christmas. I was leery about sending food...you know what I mean...but the reviews were good, and I love Jack Stack, so I went for it. My family reported that it arrived rock solid frozen; they thawed and heated as directed and it was DELICIOUS!! (Yes, I just yelled that.) I added on some buns (which my nephew said were amazing), and 4 adults had 3 meals out of this. It was a unique gift, it was delicious, and they loved it.
Amazing amazing
Heather P wrote on Dec 12, 2014:
We received this as a gift and everything is perfect! I suggest everyone try this out! Tender meat that fell right off the bone and the best baked beans I have ever had! Will be ordering this for my family soon!
Best Ribs Ever
Andy Mallinson wrote on Dec 5, 2014:
So delicious
The Best BBQ Ever!
Squirrely wrote on Jan 10, 2014:
My husband received this for Christmas from our son and daughter in law who live in Kansas City. I followed the directions exactly, and he can't stop talking about how much he enjoyed it! He said it was his best Christmas gift ever!
Just The Ribs, Thank You!
Gary Brient wrote on Oct 22, 2010:
The pork ribs and the accompanying sauce are as good as any that I've eaten. An improvement over the previous iterations from the family Fiorella. The sides, well, you can do them as well yourself. The Freight House is a great way to sample important sides, but the base truth is, ""It's the ribs, stupid! Why pay more for the sides?
Great Gift!
Valerie Martin wrote on Oct 22, 2010:
I sent this as a ""Thank you"" gift to one of my clients and he LOVED it! Even though he is a Texan, he said the Burnt Ends were some of the best he'd ever had...and he loved the personal connection of sending KC BBQ!!
Customers Who Ordered The Freight House Also Enjoy...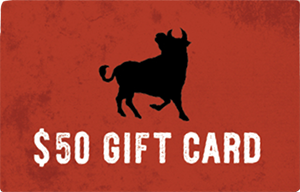 THE PERFECT GIFT FOR ANYONE!
Redeemable at the restaurants, online orders, and catering orders.