Successfully added Triple Chocolate Brownie to your cart
Our Head Pit Master - Tim Keegan, Recommends
Review Summary
(Based on 5 Reviews)
Overall Rating:5/5.0
Reviews
So good!
Pete Dennin wrote on May 30, 2020:
The brownie knocked our socks off. So good. A must with vanilla ice cream.
My Barbecue Addiction
Russel W Carty wrote on May 6, 2019:
Thank you for once again satisfying my Jack Stack barbecue addiction. I miss being able to visit your restaurants, but I'm so thankful for delivery. Our ribs, brisket, and beans arrived perfectly and on time as promised. Best wishes to one of the very best businesses I've ever had the pleasure of doing business with. We look forward to more Jack Stack soon.
Triple Brownie - wow
Rose wrote on Apr 29, 2019:
Awesome brownie , irresistible !!
Customer
Michael Skocz wrote on Apr 29, 2019:
Our order came on time and was DELICIOUS!!! thank you!!! It was a SUPER AWESOME treat!!!
Great service
Carol Hicks wrote on Apr 9, 2019:
The brownie was huge and it was scrumpcious
Customers Who Ordered Triple Chocolate Brownie Also Enjoy...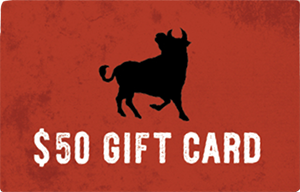 THE PERFECT GIFT FOR ANYONE!
Redeemable at the restaurants, online orders, and catering orders.